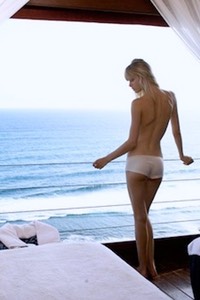 You have an idea. You have a brand. We provide the soundtrack.
Music styling is all about partnership. Finding the right sounds for the right moments. Advising the client about the exciting options while using our skills to make the sound that is easy to embed in a marketing strategy.
Music as the carrier of emotions has long been used in connection with creating brands and advertising. More and more, companies are looking to create a sonic image of their brand to enhance the perceived value of the brand and it's products. In the past this has been achieved with jingles and obvious sound bytes, but during the last decade a more subtle way of using music to attract customers has arisen: the use of customized or bespoke music.
Bespoke music does not carry direct sales messages or announce any product. Rather by association it creates a pleasant experience of the brand and it's values. 
Star Command has been working on a number of projects in creating customized CDs and music for clients. We work with two companies in Europe and Asia to provide the actual product.  The music selection and optional CD design is done in close collaboration with the client to achive the highest level of customer satisfaction. The music used can either be from our in-house library or any piece of music which is availble for licensing. Once the music is selected and approved we handle all the necessary legal stuff, sleeve design and, if needed manufacturing.
We stretch far to give our clients what they are looking for and give the word "customized" a real meaning. If someone wants a CD case made of wood, we carve it; If they want one of steel, we mold it - nothing is impossible. Pressing CD's is a complicated affair with many things to be taken into consideration like packing, royalty, mechanical royalty, track clearing, wrapping etc. In order for our clients to better understand the total costs, we typically operate with a flat rate offer of minium 1,000 copies (first pressing) and re-orders of minimum 500 copies. 
Feel free to contact us for an offer on your specific needs...